Labour candidate accepts damages for hypocrisy allegation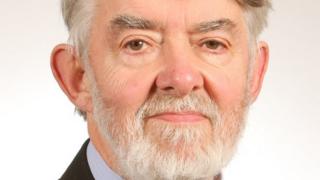 A Welsh Liberal Democrat who accused Labour's Paul Flynn of hypocrisy has issued a public apology.
Paul Halliday, who is the Liberal Democrat candidate in Newport East, had accused Mr Flynn of making money from writing despite saying that politicians should not have second jobs.
But now Mr Halliday has written an apology in a local newspaper and agreed to make a charitable donation.
The accusation had been made on the BBC's Big Question programme.
Writing in the Gwent Argus newspaper, Mr Halliday said: "Mr Flynn has confirmed to me that he donates all the profits from his books to charity on an anonymous basis.
"I therefore sincerely apologise to Mr Flynn for any confusion...and have agreed to make a donation to The Richard Hunt Foundation."
Mr Flynn, who is the Labour candidate for Newport West, said he has advocated and practiced a rule that politicians should live on their wages and give all income in excess of that to charity.
He said: "For the first time ever I have sought token damages for defamation. The very modest sum that I have claimed is £500 plus the legal costs.
"While one accepts a certain amount of abuse in the rough and tumble of politics, a baseless attack on my integrity on this kind made on national television must be challenged."
Other candidates declared for Newport East for the General Election are Jessica Morden for Labour, Natasha Asghar for the Conservatives, David Stock for UKIP, David Mcleand for the Greens and Tony Salkeld for Plaid Cymru.
The other candidates declared for Newport West so far are Ed Townsend for the Liberal Democrats, Simon Coopey for Plaid Cymru, Nick Webb for the Conservatives, Gordon Norrie for UKIP and Pippa Bartolotti for the Greens.