Pontypool Museum remembers Wales' Battle of Waterloo role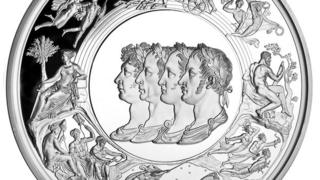 An exhibition to remember Wales' role in the Battle of Waterloo will open in Torfaen on Friday.
It will tell stories of local men and the role the area's ironworks in making cannons for allied troops during the 1815 battle.
Visitors to Pontypool museum will see soldiers' diaries and paper cuttings.
In the first two days, the Pistrucci medal - commissioned for the four allied sovereigns - will also go on public display for the first time.
The exhibition will run throughout the summer.