New road layout at Barry Island to ease traffic gridlock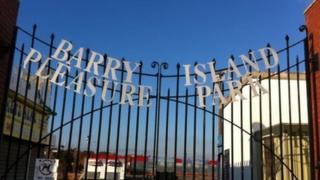 New road measures are being put in place to ease gridlock at Barry Island after traffic jams last weekend.
Motorists were stuck for hours over the Easter holiday following the reopening of Barry Island Pleasure Park.
In anticipation of another busy weekend, a trial road layout at the Ship Hill junction will give priority to traffic leaving the resort.
Traffic officers will also help to keep traffic moving between 14:00 BST and 19:00 BST on Saturday and Sunday.