Greece crash amputee victim can claim compensation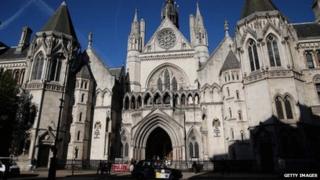 A woman who had her leg amputated after being hit by an uninsured driver while on holiday in Greece has won the right to seek compensation.
Tiffany Moreno, 29, from Barry, Vale of Glamorgan, was hit by a car which came off the road on the island of Zakynthos in May 2011.
She lost her right leg below the knee.
A judge at London's High Court said on Friday that the Motor Insurers' Bureau (MIB) is liable to compensate her under European law.
Ms Moreno was stood on the kerb when she was hit by the car, which also caused severe damage to the ligaments in her left leg.
After Greek authorities revealed the driver was not insured, a case was launched against the MIB, the UK body that compensates victims of uninsured drivers.
The MIB admitted it was liable to compensate her but insisted her damages payout should be calculated in line with Greek law where the amounts are much lower.
Mr Justice Gilbart ruled that the law of England and Wales should be applied in her case.