What impact has immigration had on Merthyr Tydfil?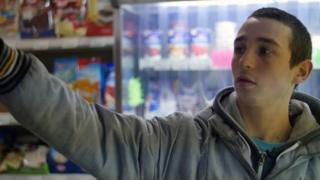 In the wake of the general election, BBC Wales has taken a look at one of the more controversial topics of the party campaigns - immigration.
With the Welsh assembly elections a year away, the documentary We'll Keep a Welcome? looks at how the population of Merthyr Tydfil in south Wales has changed and the role UKIP hopes to play there.
One of its target seats in Wales, and polling well there in the European elections, the programme follows the party setting up shop in the town centre.
UKIP polled the third largest share of the vote in Wales in the general election, although it failed to gain an MP.
Speaking to members of the town's immigrant community, the programme also uncovers why people have decided to move to Merthyr from the furthest reaches of Europe.
Merthyr has seen the biggest percentage rise in immigrant population in Wales, and between 2001 and 2011 had the second biggest percentage rise in the UK.
Many of the incomers were attracted by work at the St Merryn Meats processing plant in the town.
We'll Keep a Welcome? finds out what it means to be an immigrant in Merthyr Tydfil.
We'll Keep a Welcome is on BBC One Wales at 10:45 BST on Tuesday, 12 May