Cardiff Council leader Phil Bale fails to win re-election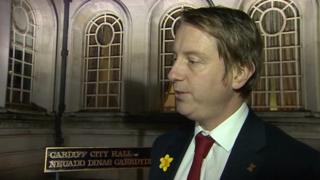 Cardiff Council leader Phil Bale has failed to win re-election at the annual general meeting of the city's Labour group.
Mr Bale and his colleague Lynda Thorne were tied on 22 votes each during the meeting on Monday night.
One member of the 45-strong group was absent and they will all vote again next week.
Mr Bale survived a vote of no confidence in his leadership in March after he struggled to pass his budget.