'Period of great turbulence' for Newport social services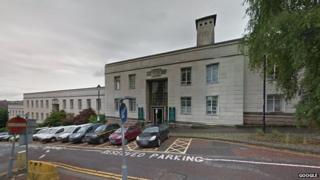 Newport's social services department has experienced a "period of great turbulence" over the past year, according to a council report.
It comes after its youth offending and older people's services were criticised in two separate inspections.
The authority's director of social services said it "faced the challenges of significant budget reductions at a time of increasing need".
Councillors will discuss its draft annual report on Wednesday.
Newport's director of social services, Mike Nicholson, said in the report: "Despite having improving and mostly good performance indicators across social services, we have also discovered areas of poor practice during the year.
"Our youth offending service and social work services for older people with complex needs have received critical inspection reports and we are working hard to turn these services around as quickly as possible."
Deprivation
The report cites a critical inspection of the city's youth offending service by HM Inspectorate of Prisons, which found the quality of work with young offenders had deteriorated since a 2010 inspection and reoffending rates had not reduced.
Regarding older people with complex needs, the report said the council was in the process of modernising the practice of front-line teams when the inspection was carried out.
It also found deprivation in Newport in 2014 was the highest it had been since the Welsh government started measuring it in local authorities.
Only Blaenau Gwent, Merthyr Tydfil and Rhondda Cynon Taf councils experienced more deprivation.
The 2015/2016 council budget for social services will be £59,071,626, with front-line teams accounting for 17% or £10,035,998.
Mr Nicholson said: "Despite the challenges faced this year, the evidence indicates that children's services continue to maintain good financial management and upward trend of performance."