36 technology jobs created by Genfour Ltd in Cwmbran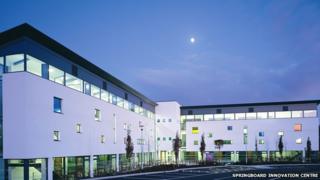 Technology company Genfour Ltd is to create 36 jobs in Cwmbran.
The company specialises in robotic process automation - a software application designed to speed up computer-based tasks.
Its new service centre has already opened in the town's Springboard Innovation Centre.
Genfour Ltd had considered locating the centre in South Africa but it received £350,000 Welsh government funding to bring the project to Wales.