Cardiff council leader Phil Bale vows to fight on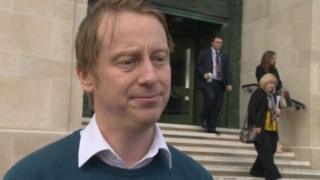 The leader of Cardiff council said he is "determined to stand firm" in the face of a challenge to his leadership.
Phil Bale failed to win the annual re-election as leader of the Labour group earlier this week after a tie and another vote will take place on Monday.
He is being challenged for the leadership by Grangetown councillor Lynda Thorne.
Mr Bale survived a full council vote of no confidence in March after he struggled to pass his budget.
Opposition councillors have called for him to resign and several people within his own party also feel he should step down.
In a statement on Wednesday night, he said: "I hope and believe that I will win.
"I am determined to stand firm as leader of the Labour group and I am not going to sink to the level of making personal attacks."