Gwent project helps halve child repeat runaways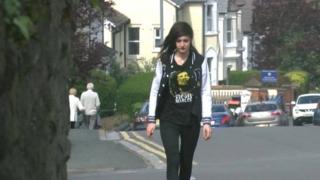 A project has helped halve the amount of times children who go frequently missing run away, a report has said.
The Gwent missing children hub has been praised by the Welsh Government for its "innovative" approach.
It was set up in 2013 and is the only project bringing together police, NHS and social services to tackle repeat runaways.
The scheme works with about 300 children a month, addressing the root causes of running away.
Experts say children who repeatedly go missing are often victims of sexual exploitation, drug problems or other serious issues.
Once a child has gone missing five times, a specialist team intervenes.
Public Services Minister Leighton Andrews said the project provides "long-term solutions which prevent repeat disappearances and improve the lives of all involved can be found".
The hub, which employs 13 staff and costs about £406,000 each year, is funded by the Welsh Government, Gwent Police and other agencies.