Cardiff University scientists make aspirin 'breakthrough'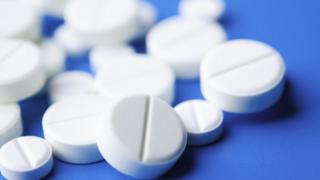 Scientists at Cardiff University say they have made an important breakthrough in understanding how people respond to aspirin.
Researchers said they had discovered a link between metabolism and inflammation.
This link will help them identify which patients will best respond to being treated with aspirin, they said.
Aspirin is a widely-used cardiovascular preventive drug and also increasingly in cancer treatment and prevention.
The scientists said understanding how people respond to the drug was key to knowing who will benefit from it.