Vale of Glamorgan council director dies in cycling accident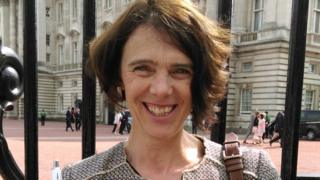 The Vale of Glamorgan council's director of education has been killed in a cycling accident in France.
Jennifer Hill reportedly fell into a ravine at Gavarine in the Pyrenees, on the Spanish border on Sunday.
It is believed she missed a turn descending a road in foggy conditions.
Her family described her as "devoted mother and treasured wife" and the council's managing director said she was "hugely talented" and "extremely committed to her role".
A statement from Ms Hill's family said: "We are so proud of her dedication to her work and many achievements both in the Vale and earlier in her career.
"She strove for nothing less than the best, whether it was cycling, running, or tending our beautiful garden. Nothing can replace her."
Ms Hill joined the council in 2012 and oversaw the county's best exam results.
The council's Rob Thomas said: "Jennifer's work was admired far beyond the Vale of Glamorgan and her tragic death is a great loss to her profession.
"The greater loss is of course to Jennifer's family, friends and colleagues. Having worked closely with her for several years I feel very fortunate to have been able to call Jennifer both a friend and colleague.
"Her compassion was unbreakable, in even the most testing of circumstances, and she will be deeply missed."