Cardiff Airport experiences 14th month of growth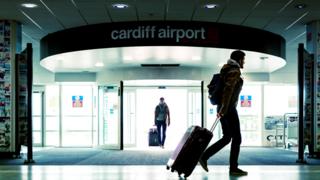 Cardiff Airport saw a 14th consecutive month of growth in July, with a passenger increase of 17% compared to the same period in 2015, it said.
In total, 250,000 people are expected to fly in the six-week summer holiday period - 25% up on last year.
The figure has been helped by Wales' Euro 2016 football team and fans using the airport for the tournament in France.
Over the last 12 months (July 2015 to July 2016), 1,326,923 used the airport.