Swansea arrests after two people refused to leave attic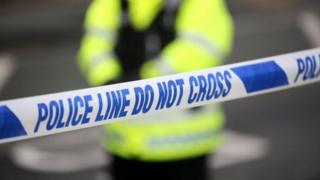 Two people wanted in connection with a burglary have been arrested after refusing to leave an attic for nearly 24 hours.
Police negotiators were called to a house in Townhill Road, Swansea, at 14:00 BST on Sunday, with residents from neighbouring properties evacuated.
They spoke to the two people through a hatch and gave them food and drink.
A man, 26, and a woman, 23, were arrested at about 12:00 BST on Monday.