Jenna Miller death: Joseph Fettah guilty over fatal crash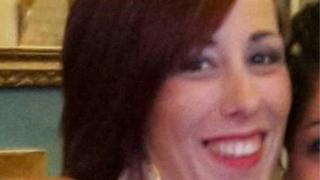 A man has been found guilty of causing the death of a mother-of-two after being in a race with another car.
Joseph Fettah, 20, of Rhoose, Vale of Glamorgan, was racing Jamie Oaten who crashed into Jenna Miller's car.
Oaten, 24, from Barry, admitted causing death by dangerous driving following the incident on 27 September 2016.
Fettah, who did not crash and left the scene soon after for a birthday party, denied the charge but was convicted by a Cardiff Crown Court jury.
He had denied knowing Oaten or trying to race him after pulling up at traffic lights behind his vehicle on Cardiff Road, Barry.
But Fettah admitted lying to police about the speed he was going after they turned green.
Prosecutor Matthew Cobbe had said both men were "accelerating at maximum capacity" before the crash.
Mr Cobbe said: "Jamie Oaten is not solely responsible for the collision. He was driving at excessive speed because he got himself involved in an impromptu race with Joseph Fettah."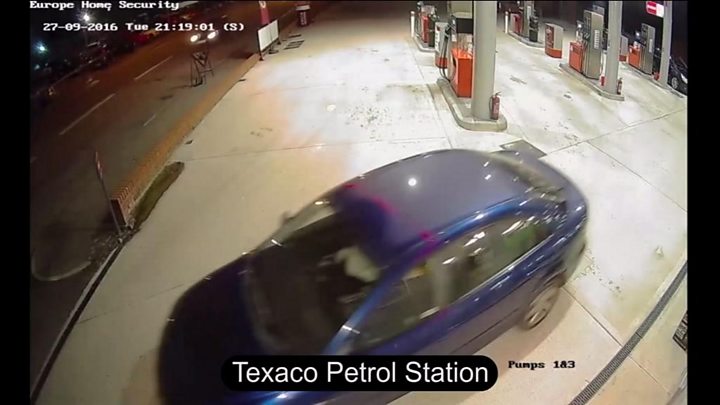 In a written statement, Nathan Pearson, who was in the car with Ms Miller, said they had stopped to get petrol from a Texaco garage.
As they left, he described "a car coming very fast towards us, snaking".
Ms Miller tried to reverse to get out of the vehicle's path, but Mr Pearson added: "He tried to brake but the car just kept coming.
"There was a hell of a smash and when I came to, the black car was indented in ours."
The court heard how Ms Miller suffered catastrophic brain injuries.
Security worker Fettah did not speak to police afterwards - and instead got a friend to pick him up and went to a party.
He said: "I was going off to a birthday party. I didn't know it had been a fatal road accident.
"I didn't drink and I left within two hours. I was quite shocked."
After the verdict, Ms Miller's family said in a statement: "It was extremely difficult for us to have to sit through the trial listening to him trying to squirm out of his responsibilities.
"We now look forward to overcoming the final hurdle when the two offenders will be sentenced, and hopefully handed a lengthy prison term."
Detective Constable Matthew Lindsey said: "This tragic case highlights the dangers of racing on our roads.
"Young people, and indeed drivers of all ages, need to understand that if you speed, you're putting your own and other people's lives at risk."
Police investigators later found faults with both rear tyres on Fettah's VW Golf, which managed to avoid the crash.