Music deal covers new Radio Cymru 2 station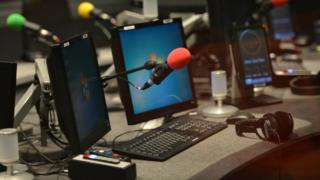 An agreement between the BBC and royalties agency Eos will cover the use of music for BBC Wales' new Welsh language station Radio Cymru 2.
The five-year blanket deal covers all the BBC's broadcasting services across the UK.
In 2013 Welsh language music was taken off air on Radio Cymru for over a month after a dispute between Eos and BBC Wales over royalty payments.
Radio Cymru editor Betsan Powys called the agreement "great news".
"Our listeners enjoy the broad range of Welsh language music on BBC Radio Cymru, and of course, from the end of January onwards, music will be an integral part of the Radio Cymru 2 line-up," she said.