Concern at school closure change in Wales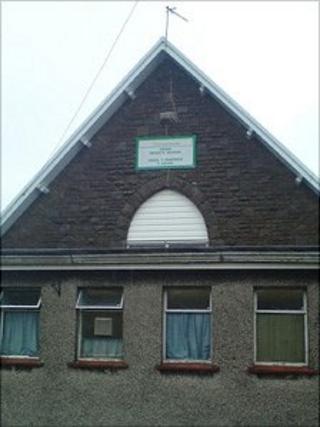 Parents at a threatened school say they are worried about plans to speed up the closure process.
Governors at 75-pupil Graig Infants at Morriston, Swansea told BBC Eye On Wales smaller classes were better.
The final decision will be taken by education minister Leighton Andrews after more than 100 people objected.
Swansea Council insists the plans for a new primary school for 400 children will help pupils access "better resources".
The size of the planned new school, coupled with its location - on the site of existing schools a mile away at the bottom of a steep hill - has led to opposition.
Ruth Clapham, chair of the school's governors, said: "We have small classes which bring out the best in our children. I struggle to understand how this proposed closure will improve the education of the children."
As objections were raised when Swansea council consulted on the plans Mr Andrews will make the final decision.
That is currently the fate of most school closure plans put forward in Wales.
In the past that has contributed to delays and last month Mr Andrews said he wanted to change the system.
In July he told AMs he wanted more dialogue and determination at a local level with proposals coming to him for a decision only on "rare occasions".
It followed news that a primary school in Carmarthenshire with no pupils this term had to stay open for a year because of consultation rules.
'Correct decision'
Adrian Smith, a parent governor at Graig Infants, told BBC Wales' Eye on Wales programme the process was drawn out.
But he said: "If they want to throw it back to the council, I can't see the point of that - they're the ones that made the original decision.
"Isn't that what the minister is paid for?"
Swansea council stands by its plan for Graig Infant School, which it says are part of a wider drive "to give all pupils access to better resources and to continue to raise standards of attainment for all pupils."
Any changes in the system of determining school closures will come after the minister has made his decision on Graig Infant School.
Precedent suggests that the council plans will be approved.
Despite that, chair of governors Ruth Clapham remains optimistic.
"We would hope that with all the objections the minister has had his team will have looked at them and made the correct decision."
Eye on Wales is broadcast on BBC Radio Wales on Sunday at 1300 BST with a repeat on Wednesday mornings at 05.30 BST.