Swansea mortgage fraud solicitor Cornelius jailed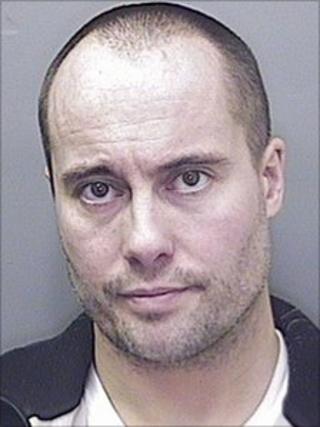 A solicitor from Swansea has been jailed for fraud, money laundering and perverting the course of justice.
Benjamin Jason Cornelius, 37, of Mayals, was sentenced to four years and eight months at Cardiff Crown Court.
Police, who welcomed the sentence, said he fraudulently secured mortgage advances for a friend, David Richards.
Richards, of Rhydyfro, Swansea, was sentenced to 12 years for drug trafficking last year and pleaded guilty to the same frauds as Cornelius.
He was sentenced to 30 months to run alongside his current prison term.
South Wales Police said over an 18 month period the frauds enabled Richards to develop a large personal property portfolio in the Swansea area.
Criminal property
They said at all stages Cornelius disguised his involvement in the fraud and laundering process, misleading his employer and various financial institutions.
He had denied the charges but was found guilty by a jury.
There will be a future confiscation hearing which will determine the extent to which Cornelius and Richards financially benefited from their crimes.
Speaking after the sentencing, Det Supt Chris Dodd of the Regional Asset Recovery Team said: "It is completely correct that any legal or financial professional who gives assistance or support to drug dealers goes to prison.
"Without dishonest solicitors, accountants and financial advisors, criminals would find it much harder to hide or try to legitimise their criminal property in order to retain it."