Air Training Corps squadrons' parade marks anniversary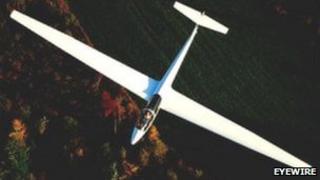 More than 250 cadets from a total of 22 Air Training Corps (ATC) squadrons from across south and west Wales have paraded through Swansea.
The event, said to be the biggest of its kind for more than a decade, marks the 70th anniversary of the movement.
Groups from Bridgend, Carmarthenshire, Neath Port Talbot, Swansea, Pembrokeshire and Ceredigion took part.
Other events were held in Swansea for Saturday's celebrations.
The ATC is a national organisation for young people aged between 13-20 with 1,000 squadrons divided into 36 wings.
No3 Welsh Wing, based in Swansea, has organised the events, the highlight of which is the march led by an 80-strong band, with the salute taken by the Duke of Gloucester in Castle Square, near the big screen.
Cadets, officers and civic dignitaries then attended a service at St Mary's Church led by the Bishop of Swansea and Brecon, the Right Reverend John Davies.
Events took place between 1000 and 1600 BST with displays of cadets' activities such as gliding and climbing next to the National Waterfront Museum, which also hosted a reception.
Group Captain Dick Allen of the Port Talbot squadron said things were "booming" for the ATC at the moment.
He said: "We are planning to increase the number of cadets for the whole of the UK.
"We are able to provide opportunities for sports and outdoor activities, including flying, which sadly for all sorts of reasons are not available as much in schools and elsewhere as they were for our young people."
Cadet Hywel Davies said he joined for the chance to fly and attends gliding sessions at Swansea airport every weekend where he instructs other cadets.
He said: "The cadets has been a big interest of mine and hopefully it's something to work towards as my future career."