Jailed Swansea student asylum seeker deported to Qatar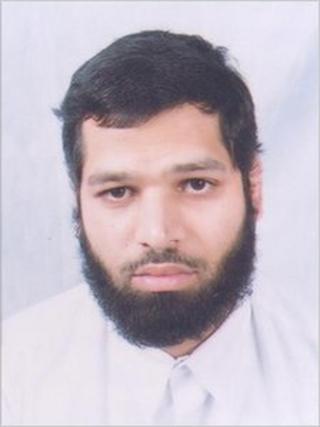 An overseas student jailed for two years for falsely claiming £250,000 in benefits and funding has been deported.
Mohammed Al-Sulaiti, who worked and studied at Swansea University while claiming asylum in the UK, was jailed last November.
The UK Border Agency confirmed he was deported back to Qatar on 2 June.
The agency said it would do all it could to prosecute and remove people who "abuse their right to be here".
The father-of-six entered the UK on a student visa in 2005, later claiming asylum, and signing a declaration saying his family had no cash, savings, investments or property.
He was given asylum support which included housing in Swansea, payment of all utility bills and up to £400 a week for his family.
However, UK Border Agency investigators discovered he had thousand of pounds in different bank accounts, as well as numerous business interests and financial investments.
Tuition fee payments
In May 2007 he began working illegally as a postgraduate research assistant at Swansea University's School of Medicine.
He provided false documents stating he had the right to work in the UK.
Al-Sulaiti also successfully applied for a bursary to pay for his tuition fees.
It is thought he fraudulently obtained financial support and accommodation worth £210,000 from the UK Border Agency, £33,000 in tuition fee payments from Swansea University and the Overseas Student Research Fund, as well as £10,000 in illegally-obtained wages from the university.
Jane Farleigh, regional director of the UK Border Agency in Wales, said: "We will not accept foreign nationals like Al-Sulaiti breaking our laws.
Proceeds of crime
"He stole thousands of pounds from the public purse and people who commit serious offences of this nature should be deported at the earliest possible opportunity."
Al-Sulaiti was arrested in March 2010.
He admitted benefit fraud during a trial at Cardiff Crown Court in October 2010 and was jailed for two years the following month.
His asylum claim was turned down before the trial. His wife and children were removed to Qatar in April 2010.
The UK Border Agency said more than £27,000 was recovered from Al-Sulaiti under proceeds of crime legislation before his deportation.