Karen Skipper murder: 'Fantasy' of accused John Pope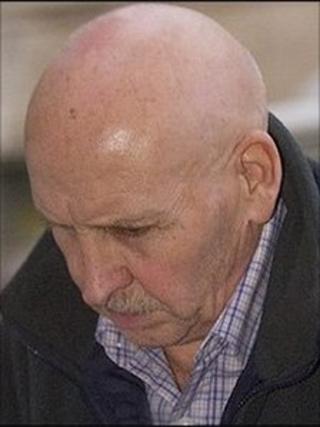 The version of events presented by a man accused of murdering Karen Skipper in Cardiff is a "complete fantasy", a jury has heard.
John Pope, 62, from Cardiff, was convicted of killing Ms Skipper, 34, in 2009 but his conviction was quashed by the Court of Appeal.
Her partially clothed body was found in the River Ely in Fairwater in 1996 with her hands tied behind her back.
The defendant denies murder. The trial continues at Newport Crown Court.
Ms Skipper's ex-husband, Phillip, stood trial for her murder in 1997, but was cleared. He has since died.
On Friday the jury was told how Mr Pope claimed he met Ms Skipper at a local shop before she was killed.
He said one of her dogs bit him and caused him to bleed and that is how traces of his blood were found on intimate parts of her clothing after her death.
'Desperate invention'
Cross-examining, prosecution barrister Ian Murphy QC, described that as a "fantasy" and a "complete invention" and one Mr Pope had had many years to come up with.
He said it was a "desperate invention" to try to explain how his blood was on her jeans and underwear.
Mr Pope told the jury it was 100% what had happened.
The defendant was also questioned about a jacket and rucksack he said he habitually wore at the time of the murder.
A man in a wax jacket was seen close to the murder scene, according to witnesses.
The jury was shown a wax jacket taken from Mr Pope's home when he was arrested.
He said it was the only wax jacket he has ever owned.
The prosecution called it "immaculate" suggesting that Mr Pope had disposed of the jacket and rucksack he wore on a daily basis "because you were concerned it would incriminate you in the killing of Karen Skipper."
Mr Pope claims he was at home at the time of the murder.
Under cross examination, he was directly accused of being Ms Skipper's murderer.
The prosecution said he had seen a chance for sexual gratification, followed her until she was in a dark and lonely place and attacked her, bundling her into the River Ely after removing her lower clothing and tying her hands tightly behind her back.
Responding to the allegation, Mr Pope said: "That's rubbish and you know it".