WWII sea mine detonated off Skomer Island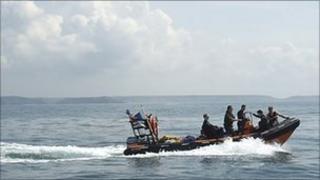 Royal Navy explosive experts have successfully destroyed a World War II sea mine discovered off the Pembrokeshire coast.
The device found off Skomer Island was towed out to deeper water before being blown-up.
It was discovered by divers earlier this month but attempts to destroy it were delayed by bad weather.
Milford Haven Coastguard said vessels were warned to avoid the area on Monday.