Inexperienced canoeist rescued off Pembrokeshire coast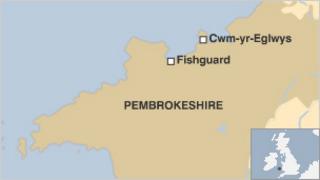 An inexperienced canoeist without any lifesaving equipment was rescued off the Pembrokeshire coast after he became separated from his friend.
The two men went out to sea from Cwm-Yr-Eglwys on Monday morning and the experienced canoeist made it back to shore before calling for help.
Coastguards from Fishguard and a rescue helicopter found the other man at Aber Fforest.
He had no flares, VHF radios, wetsuits or bright clothing on him.
Coastguards say with no wetsuit equipment there is a survival time of two hours in the cold water and it was lucky they were able to find him quickly.