Barafundle Bay cliff fall climber Louise Smithson named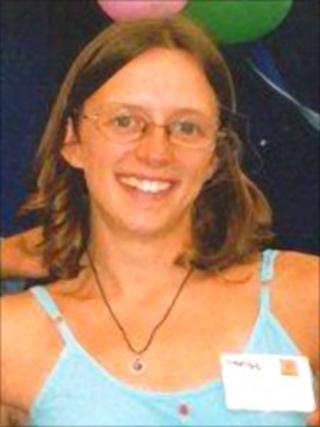 Police have named the woman who died in an accident while climbing cliffs at Stackpole Head in Pembrokeshire on Sunday.
Louise Marie Smithson, 32, was from Hundleton in Pembroke. Her next of kin and the coroner have been informed.
An experienced climber, Ms Smithson fell from a cliff into the sea at Barafundle Bay.
She was airlifted by an RAF rescue helicopter to hospital in Haverfordwest where she died of her injuries.
Coastguards said Ms Smithson was climbing with a partner. Both were described as "very experienced" and well-equipped local climbers.
She is believed to have been making her way back down to practise a climbing manoeuvre when she unhooked her safety harness and fell.
Her partner Paul Thorne, known as Pablo, abseiled down the cliff and swam with her to a nearby beach from where she was airlifted after the crew from Tenby RNLI lifeboat tried resuscitation.
Mr Thorne sustained only minor injuries.
Ms Smithson was described as a "brilliant" instructor who had taught thousands of children.
She was manager of a National Trust outdoors centre at Stackpole, near Pembroke, west Wales.
'Brilliant climber'
Fun-loving and popular, she had worked at the centre since 2007 and regularly climbed the cliffs at nearby Barafundle Bay where she died.
Flowers were laid at the cliff top spot where she fell.
One friend said: "She was a brilliant climber - extremely experienced and very safety conscious.
"She was brilliant with children - she gave thousands of city kids their first experience of outdoor pursuits."
National Trust staff and volunteers at Stackpole said they were shocked and saddened by her death.
The charity's general manager for Pembrokeshire, Jonathan Hughes, said: "It's an absolute tragedy that Louise should have died at such a young age with so much unfulfilled potential.
"She had a passion for the outdoors and her great loves were rock climbing and kayaking.
"Louise was a hugely respected member of the outdoor pursuits community, across Pembrokeshire and beyond.
"Perhaps more than that, though, she had an innate desire and passion for the natural environment which shone through everything she did."