Police appeal over missing girl, Seren Bernard, 14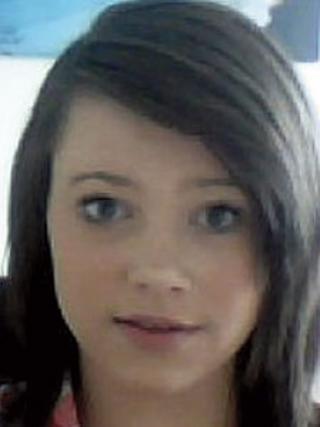 Police have launched a fresh appeal for information to help find a 14-year-old girl who went missing a week ago.
Seren Bernard has not been seen since leaving her home in Haverfordwest, Pembrokeshire, on 31 August.
She was wearing a red and blue shirt, denim leggings and leather boots, usually worn with the laces undone.
Police said she speaks with a Welsh accent and is known to wear lots of make-up. Anyone with information is asked to contact police on 101.
Seren, who has friends in the Haverfordwest area, is described as being of medium build, has straight, dark brown, shoulder-length hair and is of a pale complexion.
She may have a blue and grey backpack with her.
Anyone with information can also call Crimestoppers on 0800 555 111.