Search for missing Seren Bernard widened to Cornwall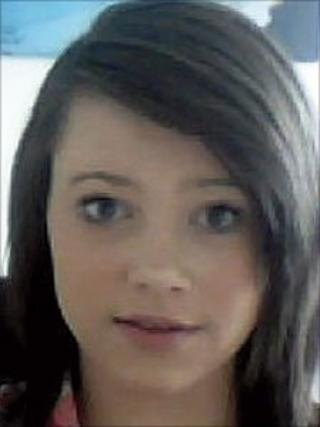 The police search for a missing Pembrokeshire teenager has been widened to Cornwall.
Dyfed-Powys Police say they are increasingly concerned about the disappearance of Seren Bernard, 14, from Haverfordwest.
Devon and Cornwall Police have now been alerted as the schoolgirl has family in the region, particularly Newquay.
Chief Insp Andy John said: "This is an incredibly difficult time for her family."
"We are appealing to the public in Pembrokeshire and the Devon and Cornwall area to think carefully whether they've seen Seren or had any contact with her," he said.
Seren's grandmother, Yvonne Pollock, said she desperately needed to know her granddaughter was safe.
She went missing from her home in Haverfordwest on 31 August and was last seen in the town on 3 September.
Ms Pollock said she and her granddaughter had had a row on the morning Seren went missing and that she had "grounded her".
She described Seren as an outgoing, sociable girl with many friends at Tasker Milward school in Haverfordwest.
Police ask anyone with information to call 101 if in Wales or 01267 222020 if calling from outside the Dyfed-Powys Police area.