Gelli Aur mansion in Carmarthenshire sold for over £1m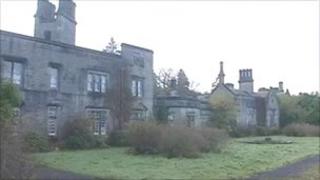 A Carmarthenshire mansion once earmarked as a convalescent home for injured soldiers has been sold to a private buyer for more than £1m.
The Healing The Wounds charity abandoned its attempt to raise more than £2m to buy Golden Grove mansion near Llandeilo earlier this year.
The building which dates back to the 1830s was then put on the market.
The surveyors handling the sale confirmed it has been bought by a buyer with "Welsh connections."
The spokesperson for Cooke and Arkwright said the sale included the 59,000 square foot Grade II-listed building and 100 acres of pasture and woodland.
The Healing The Wounds charity launched a £2m public appeal to try and secure the site in 2009.
But early this year it said it had been forced to abandon its proposals because the cost of renovations would be too high.