Art gallery plan at Gelli Aur mansion house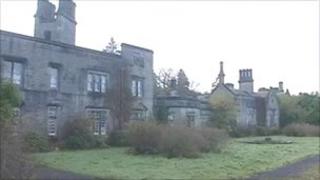 There are plans to turn a Carmarthenshire mansion that has been bought for over £1m into an arts centre.
Gelli Aur near Llandeilo has been secured by The Golden Grove Trust.
It says it wants to turn the building into an art gallery and sculpture park for education in the arts and horticulture.
Plans to use the mansion as a convalescent home for injured soldiers fell through earlier this year.
The Healing The Wounds charity abandoned its attempt to raise more than £2m to buy it as it said renovation costs would be too high.
The Golden Grove Trust said it had bought it with the intention of restoring the house and garden.
The Grade II-listed building which dates back to the early 1800s includes a large estate and an arboretum.
Carmarthenshire council holds a lease on the mansion and has confirmed the sale, with the council maintaining the estate for the next 18 months.