Death of Jamie Phillips in Llanelli dock an accident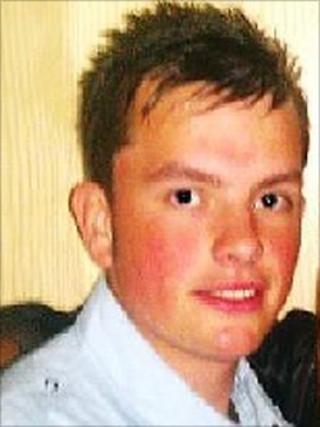 The death of a teenager who drowned in a dock in Llanelli, Carmarthenshire, after a heavy night's drinking was an accident, a coroner has ruled.
Jamie Phillips, 17, from Dafen, was seen entering the town's North Dock on the morning of Saturday 3 September.
A major search was launched for the teenager involving police, lifeboat crews, coastguards and the fire service.
The inquest heard he had drunk a large amount of alcohol the night before.
His body was recovered by police divers early in the afternoon.
Coroner Gareth Lewis said: "His death is very much a tragic accident. I offer my sincere condolences to family members."
Following his death, friends described Jamie as a popular teenager with many close friends in the town.
They said he had started college and was a keen footballer.
Dozens of floral tributes were left at the revamped dock, created alongside the Millennium Coastal Park as part of a multi-million pounds regeneration of the area's industrial landscape.