Neath Port Talbot Euromillions £1m winner claims prize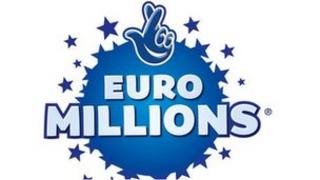 The owner of a £1m-winning EuroMillions ticket bought in the Neath Port Talbot area has come forward to claim the prize, says the National Lottery.
An appeal was launched last week after the winning Millionaires Raffle prize for 27 December was left unclaimed.
"We're delighted that the winner of this amazing prize has now come forward," confirmed a Lotto spokesman.
Meanwhile the owner of another winning ticket, bought in Cardiff for the 23 December draw, has yet to come forward.
The owner of winning ticket number FXV864819 has until 20 June 2012 to claim their winnings, before they go to good causes.
Both tickets were bought in a shop as online gamers would have been notified of their wins via email.
Players are urged to check "down the back of the sofa" for the ticket.
The Lotto says anyone who believes they have the winning ticket for any of the National Lottery draws within the 180-day deadline should call 0845 910 0000.