Penlan safety fears stop evening buses in Swansea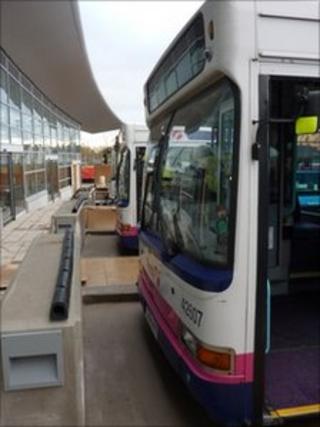 A bus company is stopping services to an area of Swansea in the evening because of anti-social behaviour and vandalism.
First says it is re-routing its number 28 bus away from the area around St Clears Place in Penlan until further notice.
The company says it has taken the decision on police advice.
It is understood the problem centres around youths who are disrupting the service although no one has been hurt.
The last evening service to serve St Clears Place from Swansea will leave at 18:10, while the last bus from St Clears Place towards Swansea will leave at 18:30.
The company says that after these times all inbound and outbound journeys will miss that section of the route.
All other places will be served as normal.