Escape into the Park dance festival to have 'rest' year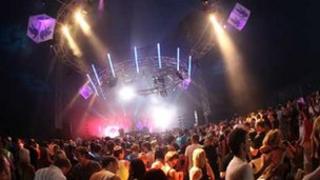 Organisers of one of Wales' largest dance music festivals say its event will not be taking place this summer.
Escape into the Park, which attracts some of the world's biggest dance and urban artists, will return in 2013 following a "rest" year.
The event has been held in Swansea's Singleton Park every June since it first started in 2000 and is the first time it has had such a break.
Other events like Glastonbury is also having a rest year.
A spokesperson for Escape into the Park said: "This year is looking to be very busy for the public with a combination of a summer of Olympic sporting activity and the Queen's Jubilee celebrations in June.
"Therefore, we believe this is the perfect timing for us to take a year off to sit back and reassess the format of the festival with a view to coming back stronger than ever next year.
"Swansea council have always been a great support to Escape into the Park and we look forward to working with them in bringing a bigger and better festival to Swansea in 2013."
The event attracts up to 20,000 revellers each year, but concerns over noise and drug-use have been made by people living near the site.
A Swansea council spokesperson said the authority "understands" the decision not to hold the event this year.
But it added other events will take place in Singleton Park including a celebration to mark the arrival of the Olympic torch in May, while Status Quo and Steps will both perform in August.