Swansea solicitor Cornelius has fraud convictions quashed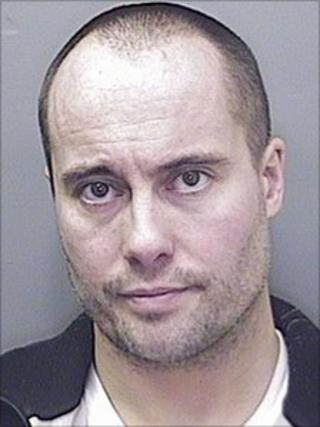 A solicitor from Swansea jailed for fraud and money laundering has had his conviction quashed and been set free.
Benjamin Jason Cornelius, 38, of Mayals, was imprisoned for four years and eight months by Cardiff Crown Court in March last year.
He had been found guilty of involvement in a £650,000 mortgage scan.
A five-judge Appeal Court ruled he had not made "false representations" during conveyancing transactions which were at the heart of the case.
Along with being found guilty of 16 counts of fraud and money laundering, Mr Cornelius had also pleaded guilty to perverting the course of justice in relation to the sale of his £89,000 Lamborghini sport car in breach of a restraint order under the Proceeds of Crime Act.
The lead judge, Sir John Thomas, pinpointed flaws in the trial judge's directions to the jury and quashed the convictions relating to the fraud charges.
The admitted offence remains on his record, but as he had already served a year in jail, he was freed with immediate effect.
The prosecution at the trial had claimed Mr Cornelius acted as a conveyancing solicitor in mortgage transactions for eight properties in 2008, whilst also providing funds for the deals.
Crown lawyers argued this amounted to a criminal "conflict of interest" since he should not have acted as a solicitor where he had a personal interest.
At trial, Mr Cornelius claimed that "though he may have unknowingly been in breach of the Solicitors' Code of Conduct" he had not acted dishonestly, said the judge.
Judge Thomas refused a request for a retrial but added: "Given his conviction for perverting the course of justice, quite apart from his conduct in these transactions, it is unlikely that he will ever be permitted to practise again."