Swansea council 'acted unlawfully' over pension fund cash switch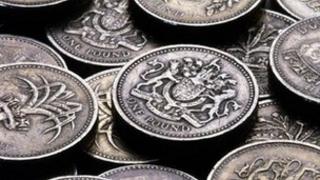 Swansea council has been accused of acting unlawfully in a Wales Audit Office report after transferring £20m from a pension fund to a bank account.
The authority moved the money when it changed bank accounts in March 2012, and it was not allowed to switch accounts with an overdraft.
The transfer was done without the knowledge of the pension trustees or the council's chief financial officer.
The council said it was not illegal and its officials had acted in good faith.
The money was paid back to the pension fund in September last year.
The Wales Audit Office said a legal team had advised the council about the transaction.
"The solicitors have advised that the provision of £20m by the fund to the authority is unlawful and must be so recorded in the pension fund accounts," said the report.
"For a number of years the council has assumed that it has held pooled investments between the council and the pension fund and has paid interest to the pension fund on the assumption that pooled investments have been held.
"The solicitors have, however, advised that for the pension fund and the council to pool their surplus cash in a joint investment, cash has to be transferred from each party's bank accounts."
More than £200,000 in interest from the £20m has been paid over to the pension fund, says the Wales Audit Office.
'Technical accounting transfer'
It said since 1 April 2011, councils and their pension funds have had to operate separate bank accounts.
In response, Swansea council said: "It was not illegal, it was a technical accounting transfer by a member of staff in good faith which occurred because the council was changing banks.
"Officers believed they had the authority to do it based on government guidance.
"There was no loss to the public purse and we've agreed steps with our auditors to prevent this happening again."