Pembrokeshire Meat Company abattoir to reopen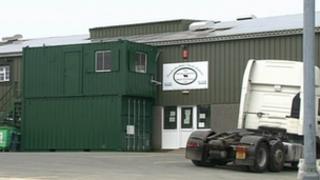 A Pembrokeshire abattoir closed by the Food Standards Agency (FSA) earlier this month will reopen on Thursday.
Pembrokeshire Meat Company operations in Haverfordwest were suspended on 1 March over concerns about production controls and building conditions.
However, the company successfully appealed against the closure order, which was not linked to the horsemeat scandal.
The firm said it had been working with the FSA to resolve plant issues.
Aled Owen, solicitor for Pembrokeshire Meat Company, said: "Following co-operation with the FSA the plant is once again operational.
"The minor technical issues have been dealt with at an early stage bringing all issues to an early conclusion.
"The company is pleased with the level of support they have received from customers and farmers during this difficult time."