Pembrokeshire child sex abuse files 'released in error'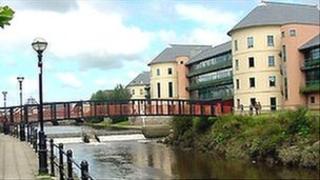 Allegations that Pembrokeshire council wrongly disclosed sensitive reports about 10 child sex abuse victims to another victim are being investigated.
It is claimed the person wanted information about himself, but received private details about others.
The Information Commissioner's Office is making inquiries into the alleged breach of the Data Protection Act.
Pembrokeshire council said an internal investigation had begun.
A spokesman said: "An internal investigation is currently under way into an alleged information security incident.
"We have notified the Information Commissioner's Office and will be working with them on the matter."
The alleged breach was reported in the Western Mail and comes days after a panel of experts - appointed to oversee Pembrokeshire council after serious problems in safeguarding children came to light - completed its work.
It followed allegations about children being locked in rooms and the hands of one being tied by a teacher.
The Pembrokeshire Ministerial Board was created by the Welsh government in autumn 2011 to support the authority.
The board will now report to Education Minister Leighton Andrews and make further recommendations.
An official report highlighting Pembrokeshire's failings in safeguarding children led to a row between the council and the Welsh government.
Care and Social Services Inspectorate Wales (CSSIW) and Estyn carried out a joint inquiry following 25 cases of alleged professional abuse between 2007 and 2011.