Facebook user sacker from DVLA for logging on at work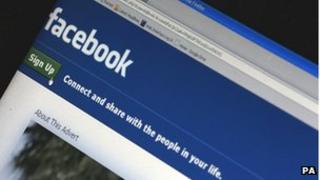 A DVLA worker was sacked for using Facebook on his personal mobile phone during office hours, it has emerged.
The Driver and Vehicle Licensing Agency in Swansea had previously dismissed three workers for making "inappropriate comments" about the DVLA, a colleague or customers on social media.
The man was dismissed last year, a Freedom of Information (FOR) request has revealed.
A DVLA spokesman said it was "one of a list" of the worker's "conduct issues".
He added: "DVLA staff cannot access any social networking sites on DVLA computers.
"Although instances of staff using social media inappropriately are extremely rare, any incidents of staff using social media at work on their personal phones are always investigated and could result in disciplinary action."
He said all staff were aware of the current guidance in place and are reminded of the rules on a regular basis.
Referring to the male worker, he added: "This was one in a list of conduct issues so was not the only reason they were dismissed."
Steven George-Hilley, director of technology at think-tank Parliament Street, said: "Sacking staff for using Facebook at work demonstrates a draconian approach to social media.
"Instead, employers should be embracing digital channels and encouraging staff to use social networking sites to deliver faster, more interactive services to customers."