Pupil found hanged at Pembroke School named as Derek Brundrett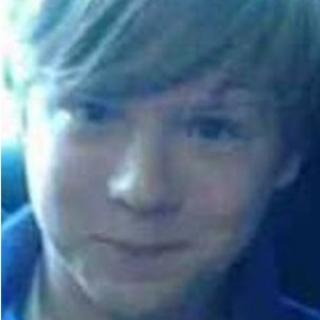 A 14-year-old boy found hanged at Pembroke School has been named as Derek Brundrett.
The teenager was discovered in a wooded area of the school on Thursday afternoon.
The school's head teacher Frank Ciccotti paid tribute to him, and described him as a "likeable and popular" student.
Dyfed-Powys Police said Derek's family had been informed along with the coroner.
Mr Ciccotti said Derek would be missed by staff and pupils.
"He was a likeable and popular student with a group of close friends," he said.
"He had a larger-than-life character and was loyal, gentle and caring. He will be much missed.
"Our heartfelt sympathies go out to his family and friends. He is ever present in our thoughts."
Mr Ciccotti said the school was trying to help students and staff come to terms with their loss through a series of special assemblies.
Counsellors and support workers were also available to talk to those students who are most affected
The head teacher added that the school was co-operating with the coroner and his officers in their investigation.
Officers were called at 14:00 GMT on Thursday and the woods, close to the school's reception, were sealed off.
The school - a mixed comprehensive with over 1,380 pupils between the ages of 11-18 - was open as normal on Friday.
Counselling services will also be held over the weekend at the school.
BBC Wales understands there is also likely to be a social services investigation into the circumstances leading up to Derek's death.