Swansea Council must wait to use £60,000 recycling machine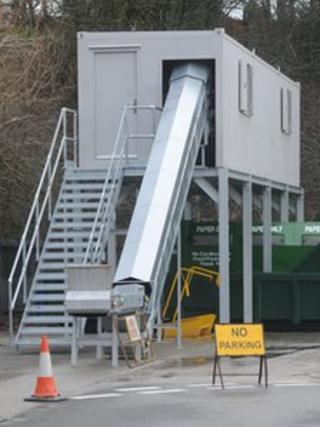 A £60,000 sorting station at a Swansea council recycling centre has not been used in seven months, because it does not have planning permission.
The two-storey picking station was installed at Clyne Household Recycling Centre in May 2013.
Shortly after, the council was told by its planning department that permission was needed because it exceeds the 4m (13ft) limit for moveable structures.
Swansea council said it would not be used until permission was granted.
The sorting station will filter recyclable waste from black bags.
It is understood council officials did consider planning permission, but it was not expected to be needed because it was a moveable structure.
A spokesman said: "Planning permission is required for the sorting station to remain on site.
"We have given assurances to locals that the facility will not become operational until planning permission has been agreed."