Police arrest James Stevenson over prison recall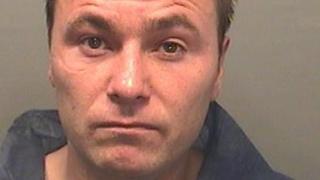 A Swansea killer is back in custody after a week long police manhunt.
James William Stevenson is due to return to prison after breaching the terms of his earlier release.
The 34-year-old was jailed for manslaughter in 2002 after killing his mother's partner. In 2009 he was jailed again for possessing a shotgun.
He was arrested in the Pentregethin Road area following a tip-off from a member of the public late on Thursday.
South Wales Police had issued an appeal for help to trace Stevenson when he was recalled to jail.