New probe over Pembrokeshire council unlawful payments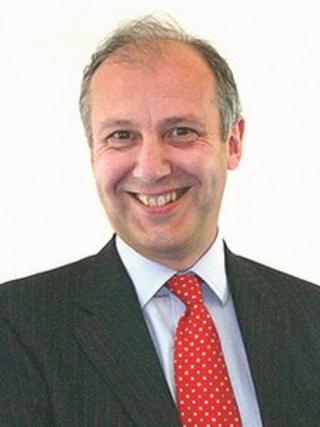 A new police investigation has been launched into unlawful pension salary supplements paid to the chief executive of Pembrokeshire council.
Gloucestershire Constabulary looked at cash payments made in lieu of employer pension contributions after the Wales Audit Office ruled it was unlawful.
The police inquiry found no evidence to suggest that any criminal offences had taken place by Bryn Parry Jones and an unnamed senior officer.
But new information has now emerged.
A Pembrokeshire council spokesman confirmed they were aware of the new inquiry.
He said: "We will co-operate fully with any requests from Gloucestershire Constabulary."
A probe was sparked earlier this year when the Welsh Audit Office said both Pembrokeshire and Carmarthenshire councils acted unlawfully by letting both Mr Parry Jones, who is paid £223,000 a year, and Carmarthen chief executive Mark James opt out of the pension scheme to avoid potential tax payments.
The auditor said the decisions to allow certain officers to receive payments, and then for payments to be made, were unlawful on several grounds.
Mr James stood down from his duties while police investigated, but Gloucestershire Constabulary, which carried out the investigation, said in May it would not take any further action.
However, new information has emerged relating to the council and the WAO's Public Interest report and police will carry out further checks..
The inquiry has been handed to Gloucester Constabulary due to Dyfed-Powys Police's close working relationship with Pembrokeshire council.
A spokesman for the Dyfed-Powys force said: "The investigation will not re-visit the previous information available, and will be focused on any new evidence that comes to light. It would not be appropriate to comment further on this ongoing investigation at this time."
Last week, Pembrokeshire council confirmed no further action would be taken against Mr Parry Jones, who remains in post, and the unnamed senior officer involved to reclaim a gross sum of £45,606.