Wind farm power line consultation for Brechfa Forest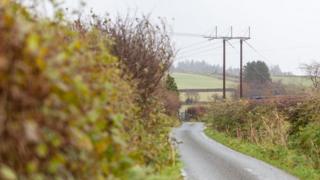 Residents can have their final say on plans to connect a Carmarthenshire wind farm to the electricity network using wooden poles and underground cables.
The 28.6 km (17.8 mile) connection for Brechfa Forest West Wind Farm could see 3.4 km (2.1 miles) of cables put underground.
Western Power Distribution's plans will be on display at a series of exhibitions around the county.
The final decision will be made by the Planning Inspectorate in 2015.