Council paid £8,600 to end Porsche contract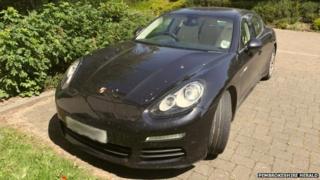 More than £8,600 was paid by a council to get out of a hire contract for a Porsche its former boss used to drive.
Pembrokeshire council cancelled the contract after former chief executive Bryn Parry Jones left the council in October. Last week it was instructed to reveal the full cost within 35 days.
Coun Jacob Williams published the amount on his website, and the council later confirmed it was correct.
He said they had to pay four months' leasing costs after the contract ended.