20 jobs lost as homeless charity goes into administration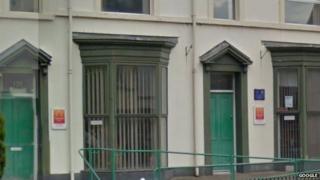 Twenty jobs have been lost at a Swansea homeless charity that went into administration following allegations of fraud against two members of staff.
Cyrenians Cymru has shut its office and community centre as well as ending three projects.
Its remaining 35 staff and projects have now been taken over by two other Swansea charities.
Two people have been arrested as part of a fraud investigation by South Wales Police's economic crime unit.
Three Cyrenians projects - Supporting People project, the Cyrenians Furniture Scheme and the Cyrenians Horse and Pony Scheme - have been taken over by Caer Las and the Gwalia Group, where the 35 staff have gone to work.