Boy, 16, locked up for Swansea OAP burglary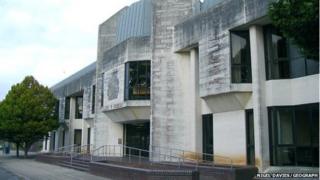 A drunken schoolboy who burgled the home of a 90-year-old widow who then suffered a stroke and died has been locked up.
The 16-year-old had downed a litre of vodka when he went to Jean Thyer's home in Killay, Swansea, and stole her purse in September last year.
He was found guilty of burglary at Swansea Crown Court last month.
The boy, who cannot be named, was given a 10 month sentence, half of which will be served in a detention centre.
The court was told he will serve the remainder of the sentence under the strict conditions of a training order.
'Troubled soul'
During the trial, the jury heard Mrs Thyer was found collapsed at her home in Killay the morning after the teenager's late evening visit and she died in hospital a few days later.
The court heard the teenager was described as a "troubled soul" who had turned to drink and drugs following the suicides of people close to him.
Judge Keith Thomas said to the boy: "There is no basis for saying that you were responsible for her death, but her last memories would have been fraught."