Warning about throwing of drugs over Swansea prison wall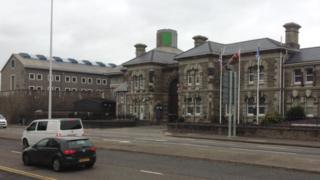 Swansea prison has been told to tackle a security problem after an inspection found drugs could be easily thrown over the wall.
It was also told to improve education and training opportunities in a report carried out by the chief inspector of prisons Nick Hardwick.
But the prison, which holds 455 prisoners, is deemed reasonably safe and there were few violent incidents.
There has been four "self-inflicted" deaths since 2010.