Mountain rescue teams search for missing Cameron Comey, 11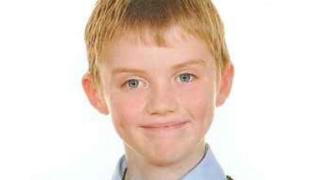 Mountain rescue teams have rejoined the search for a missing 11-year-old schoolboy in a Carmarthenshire river.
Cameron Comey, from Carmarthen, is believed to have fallen into the River Towy on 17 February after playing with his brother nearby.
Dyfed-Powys Police said patrols of the river were continuing on Saturday with the rescue teams using kayaks.
A police spokeswoman said: "It demonstrates the determination of all involved to exhaust every possibility."