118 jobs promised in company site move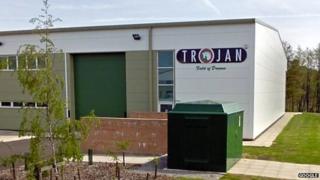 A Swansea electronics company is to move to new premises and create 118 jobs by 2018 after securing £2.5m in funding, it has announced.
Trojan Electronics Ltd, which works in manufacturing, repair and e-commerce, is bringing its existing seven sites under one roof in Swansea.
Part of the money has come from the Welsh government, with the remainder from the Santander group.
Trojan said the move would help safeguard an existing 110 jobs.