Pembrokeshire lollipop patrol jobs reprieved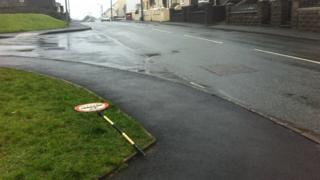 Plans to scrap funding for up to 15 lollipop patrol posts have been ditched by Pembrokeshire County Council.
The authority had planned to hold a consultation on the future of 15 school crossing patrol posts at 14 schools.
But at a cabinet meeting an amendment was proposed not to press ahead with a consultation process.
The county says it needs to make up to £2.5m in savings over two years in its highways budgets and had said cutting the posts could save £31,000.