Llanelli hot chocolate 'poisoner' appears in court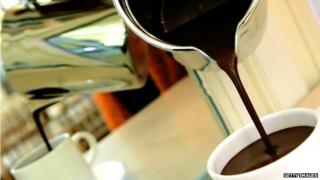 A man accused of poisoning another man's hot chocolate in Carmarthenshire has appeared in court.
Kevin Alexander Johnstone, 41, is charged with unlawfully and maliciously causing amphetamines to be administered to Anthony Paul Jones's hot drink in Llanelli in November 2014.
Mr Johnstone, of Caersalem Terrace, Llanelli is yet to enter a plea.
He was granted bail until 6 July at Swansea Crown Court on Friday.